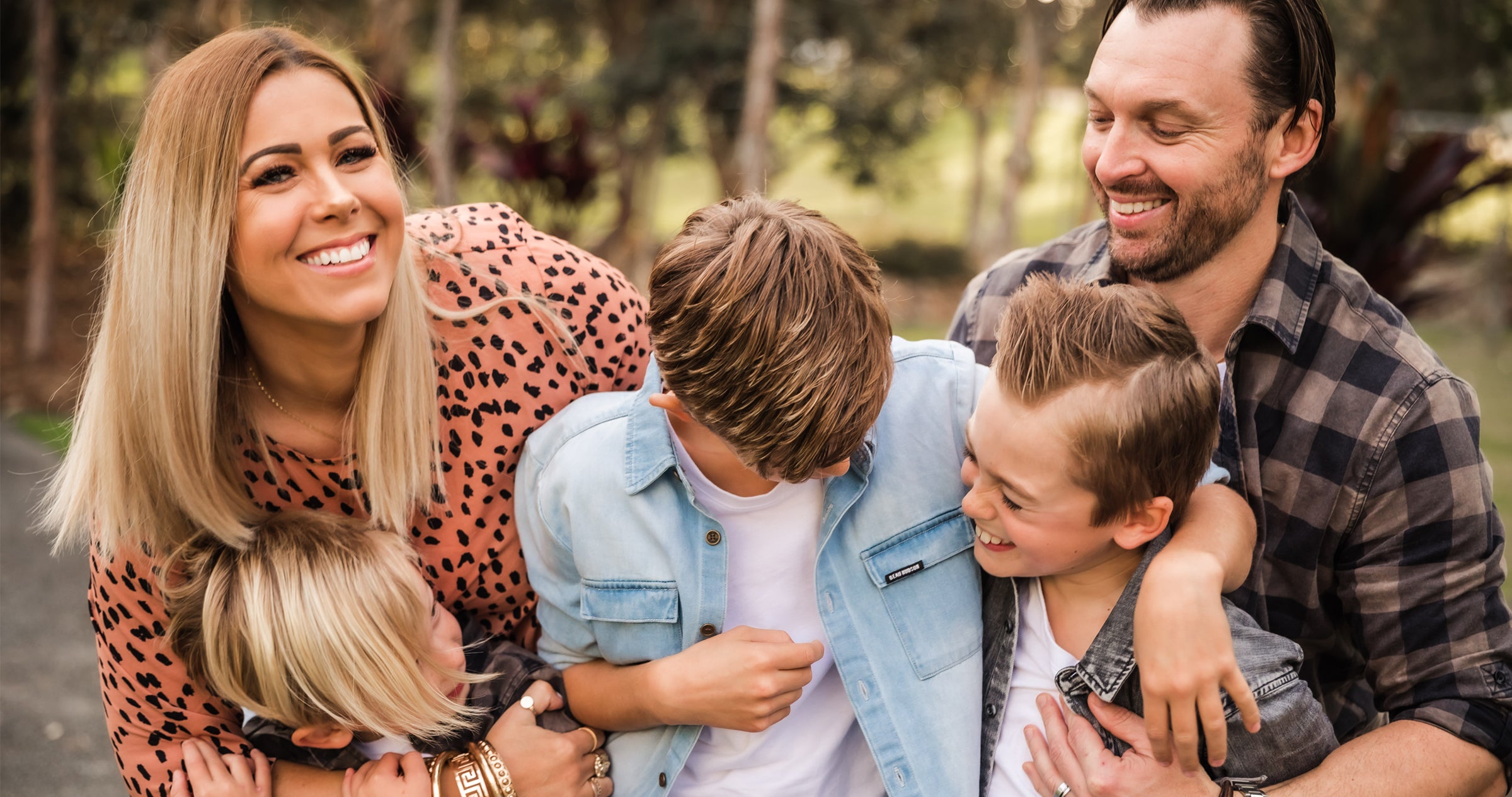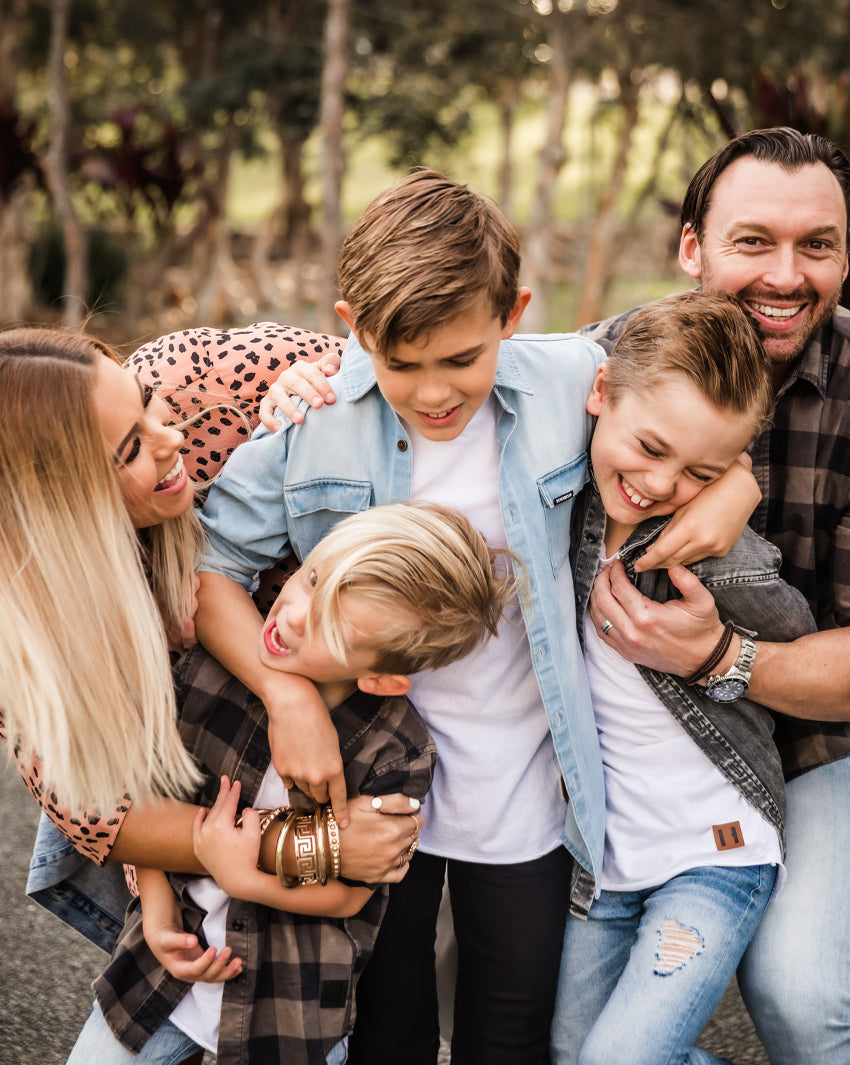 REDEFINING FAMILY FASHION
We are Beau Hudson - Australia's most loved Family Fashion Brand. We design and create vibrant, long lasting and on-trend baby, kids and adults clothing that inspire you to live your most vibrant life.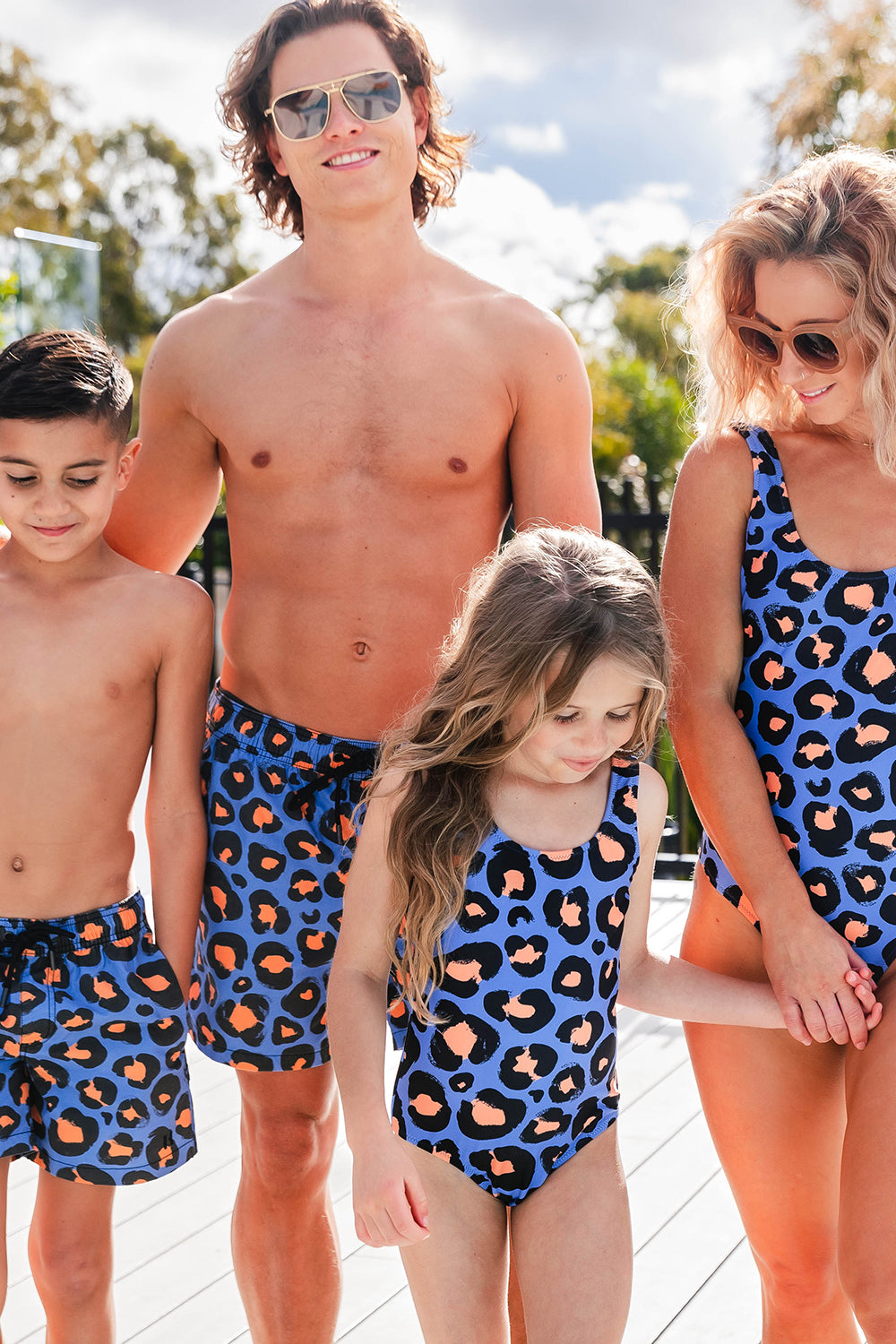 LEADERS IN TWINNING STYLES
We've been at the forefront of the 'Mommy and Me' fashion movement since 2013 and have gone on to create styles for the entire Fam loved by our global cult-following. #TWINNING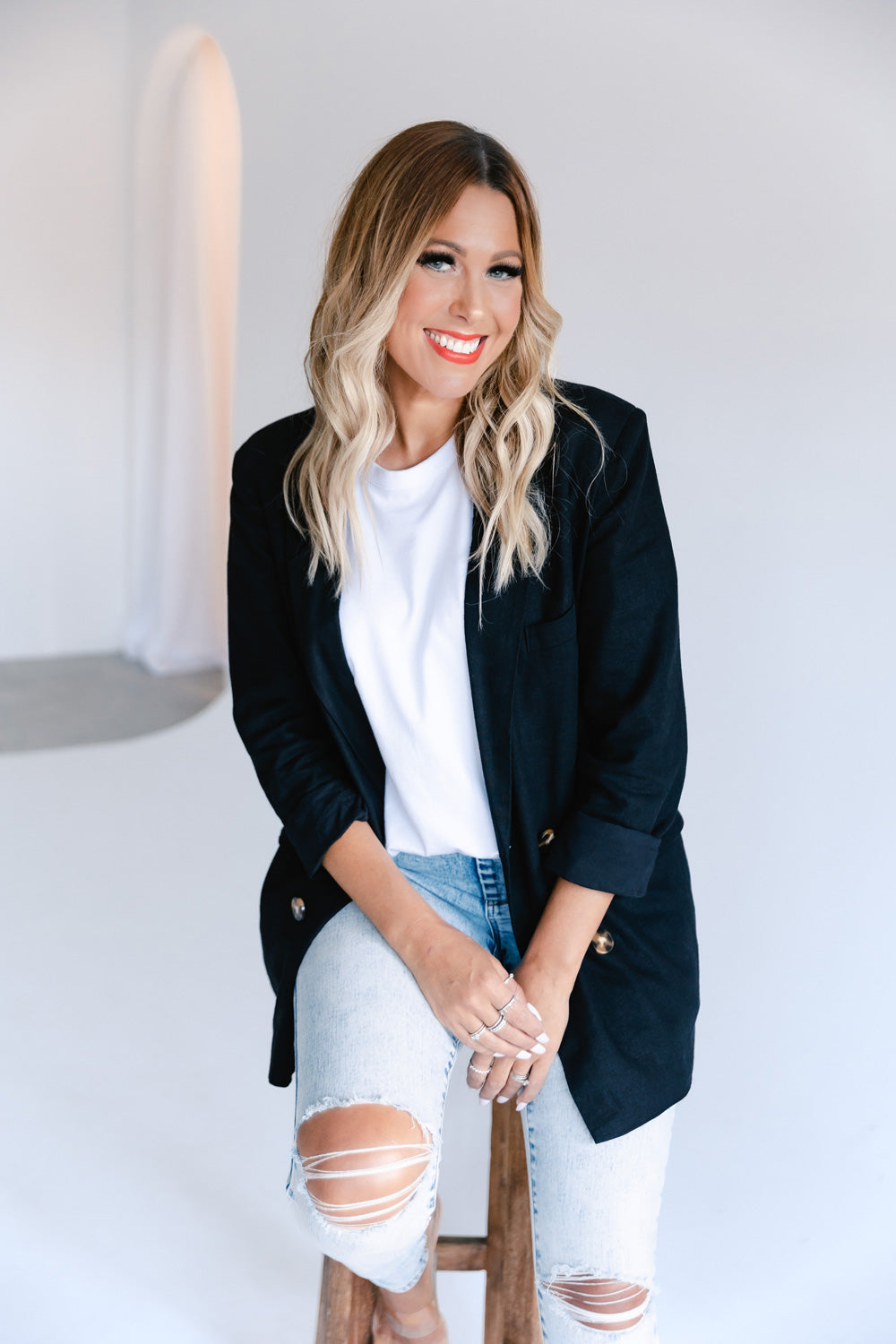 FASHION AND FAMILY
From humble beginnings, Beau Hudson was born out of a love for all things fashion and family, founded by husband and wife dream team, Sash and Roscoe Deacon on Australia's sunny Gold Coast.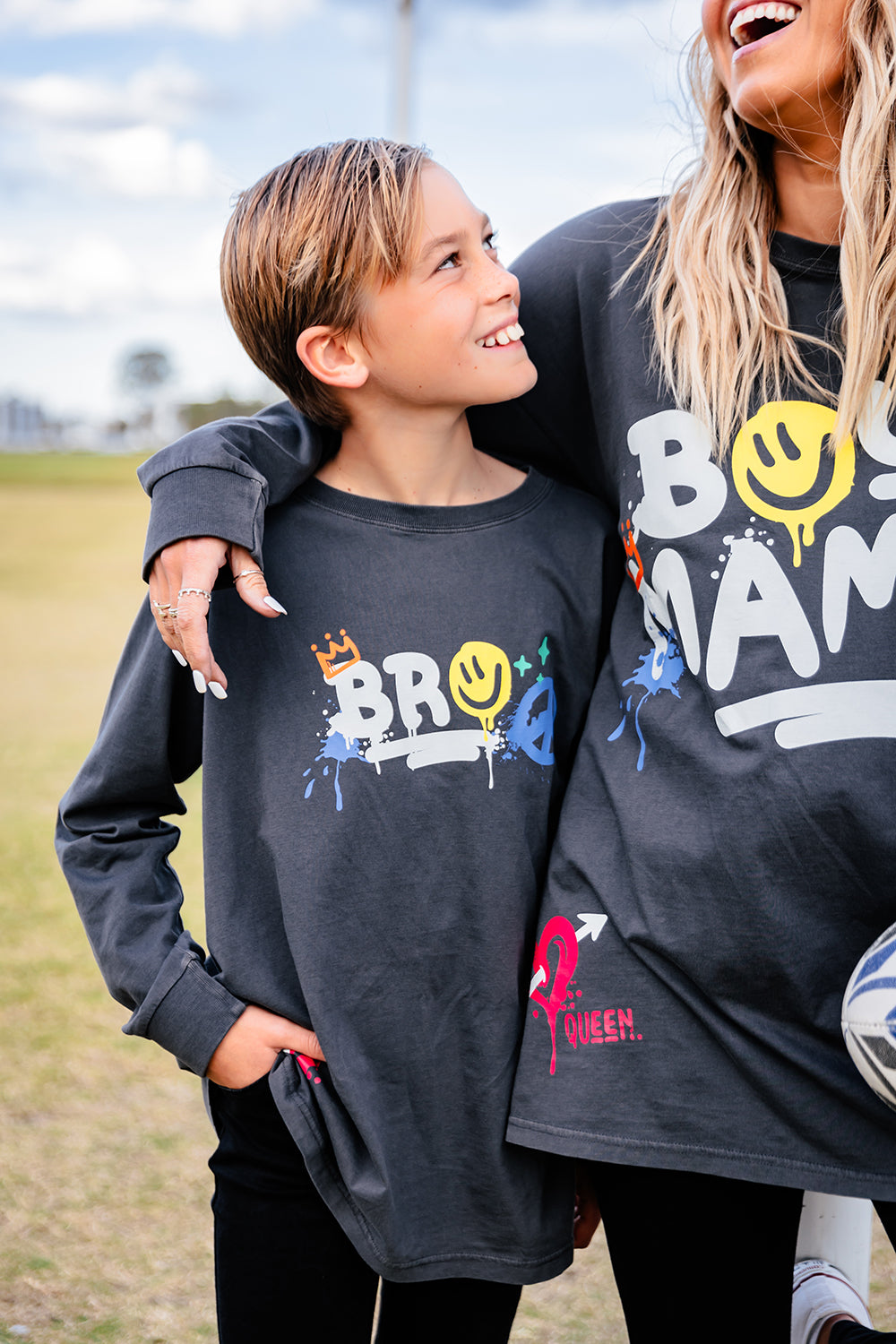 VIBRANT FAMILY LIVING
We aim to inspire families around the world to live a life of vibrancy. We champion 'Vibrant Family Living' in all that we do; the good days, the not-so-good days and all of the magical moments in between.
MEET THE FAM
Sash is the designer and creative mastermind (total right-side brain vibes) while Roscoe wears the left-side hat, using his complimentary skills in the day-to-day running of the business. Together, they have three gorgeous boys (#boymum) who are the lively inspiration behind everything Beau Hudson represents, including the name.
There's Halen Beau (the kind hearted eldest), Duke Hudson (the life of the party), and Knox Lion (the cheeky one who snuck in after BH began). The boys frequent throughout brand campaigns, bringing their insane energy, big smiles and warm nature to everyday life at BHHQ. Even our iconic Denim Jegs were "rigorously" road-tested by them, so you can best be sure they're skateboard-proof, rough-and-tumble-proof and ultimately long-lasting.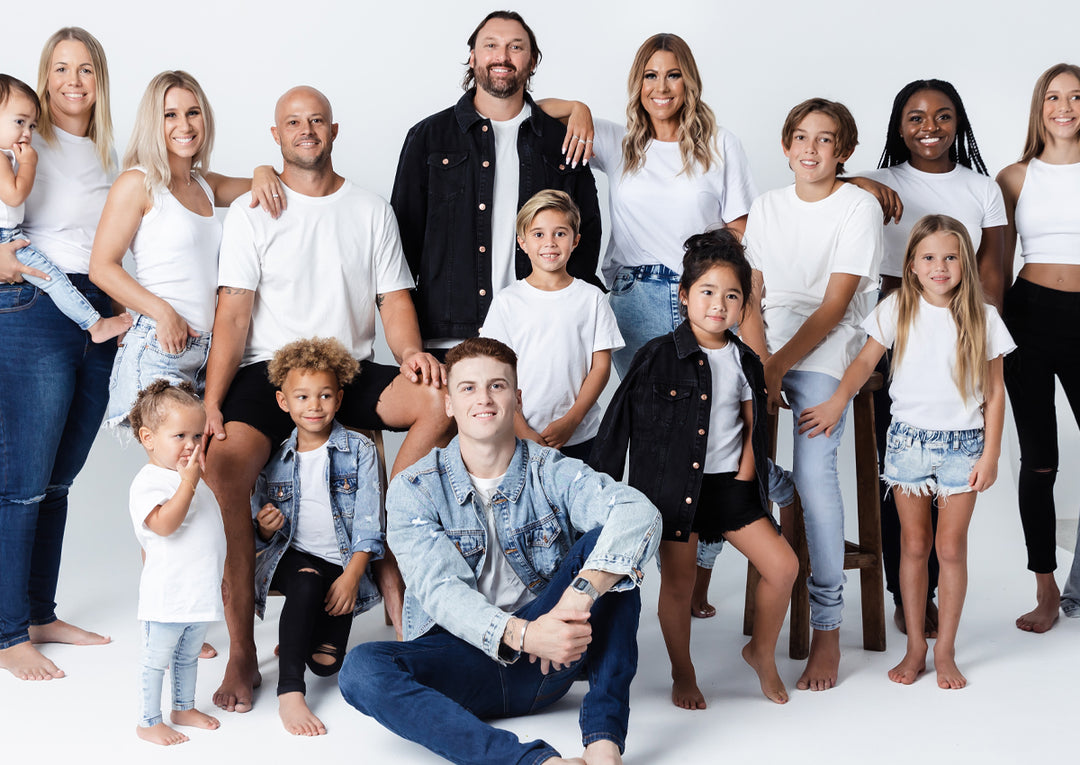 THE 4TH CHILD
Affectionately known as Roscoe and Sash's 4th child, Beau Hudson has evolved to become a well-loved household fashion brand. Sash's designs are worn and loved around the world and have been seen on an impressive list of celebs such as the Kardashians, Guy and Jules Sebastian, Tori Spelling, Mel B and Gwen Stefani. With an organically grown social media following of over a quarter of a million and daily 5-star product reviews, it's fair to say there's nothing stopping Beau Hudson from reaching even greater heights.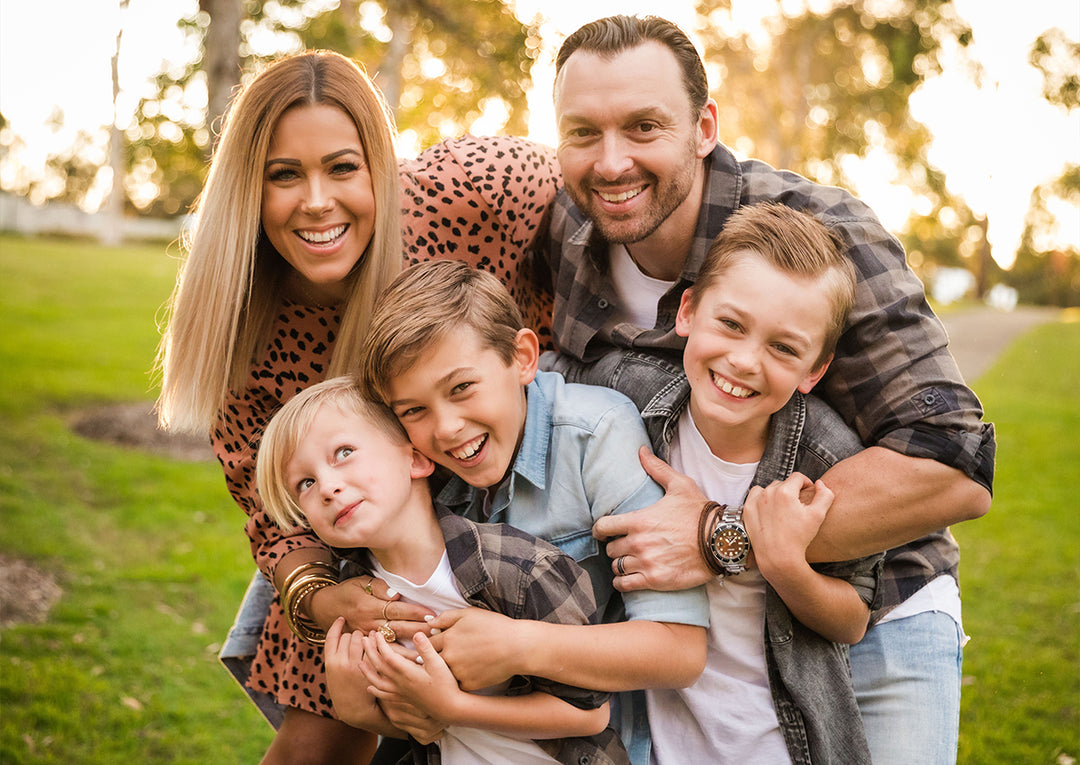 #FAMILYLIFE
Working alongside each other in all thing's life and business (while juggling 3 kids and general life stuff), Sash and Roscoe are immensely proud of their '4th Child' and have big plans for the future of the brand.
We hope you love becoming a member of the extended Beau Hudson Fam and truly enjoy living your best, most vibrant family life.